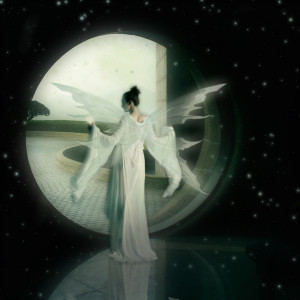 "I believe in fairies," Gwyn tells me.
"Me, too," I respond.
In our house we tell stories incessantly, and they're all true.  They began with Special Baby, Gwyn's imaginary friend when she was two years old.  Special Baby could do everything Gwyn couldn't, like go to the library when it was closed and eat extra servings ofdessert.  Then came Lilly the Lilac Fairy who lives in the gnarled lilac tree over Gwyn's sandbox and who is too shy to show herself to grown-ups. 
4/4